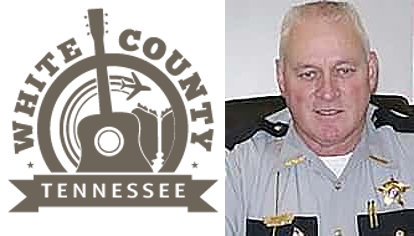 Robyn Dial is suing White County, Tennessee Sheriff Oddie Shoupe for excessive force in the killing of her husband Michael Dial, who was shot in the head after he drove away at low speed from a traffic stop while towing a heavy trailer behind his 40-year-old pickup truck; Sheriff Shoupe was captured on bodycam mics ordering his officers to gun down Dial rather than run him off the road and risk cosmetic damage to their cruisers; after he arrived on the scene and observed Dial's corpse, he was recorded saying "They said 'we're ramming him.' I said, 'Don't ram him, shoot him.' Fuck that shit. Ain't gonna tear up my cars. I love this shit. God, I tell you what, I thrive on it. If they don't think I'll give the damn order to kill that motherfucker they're full of shit. Take him out. I'm here on the damn wrong end of the county."
Dial was driving on a suspended license.
DeKalb County deputies, who began the pursuit before White County deputies took over, told investigators it was "more like a funeral procession" than a highway chase, with speeds topping out around 50mph.

Deputies tried using a PIT (Pursuit Intervention Technique) maneuver to slow Dial's car, a common police tactic involving a police car nudging another vehicle to turn it sideways.

But Shoupe radioed officers to tell them to stop attempting to do that, instead ordering them to shoot the driver.

When a deputy had successfully nudged Dial off the road, Reserve Deputy Adam West, who was in pursuit in his own personal vehicle, fired three shots as the vehicle went down into a ditch. Dial died of a gunshot wound to the head.
<
Tennessee sheriff taped saying 'I love this shit' after ordering suspect's killing [Jamiles Lartey/The Guardian]
(via Naked Capitalism)
Chinese transit cops are wearing glasses with heads-up displays and cameras tied into the country's facial recognition to spot criminals, people smugglers, and riders who are using high-speed trains in defiance of rules that prohibit indebted people and people from ethnic and religious minorities from traveling.
Detectives Marcus Taylor and Daniel Hersl of Baltimore's elite, seven-member Gun Trace Task Force are on trial for years of robbery, home invasions, drug dealing, gun dealing, and worse — their defense is that they were not the primary participants in these activities, not that the crimes did not take place.
When a serial bomb-report hoaxer reported a fake hostage-taking on behalf of a gamer upset at a $1.50 wager, he set in motion a string of events that ended with a Wichita police officer murdering an innocent bystander on his own doorstep, without warning.